Installation
The Showerex Energy Saver is simply installed in a shower waste pipe and transfers the heat from the waste "grey" water to the incoming mains cold water.
Installation is very simple. The ends fit most standard waste pipe fittings. Plumb "Counter Flow" the incoming mains cold supply to enter the bottom on the Showerex and the pre-heated water to the cold water supply of the shower mixer. Because the Showerex uses the patented Spirex formed tubing it is highly efficient and so can be placed at numerous angles from the standard plumbing positions (40:1) to a vertical position.
The diagram shows the Showerex Heat Recovery system installed and demonstrates the various angles it can be placed. This highlights it's versatility from "retro-fit" single story buildings to multi-story high rise buildings.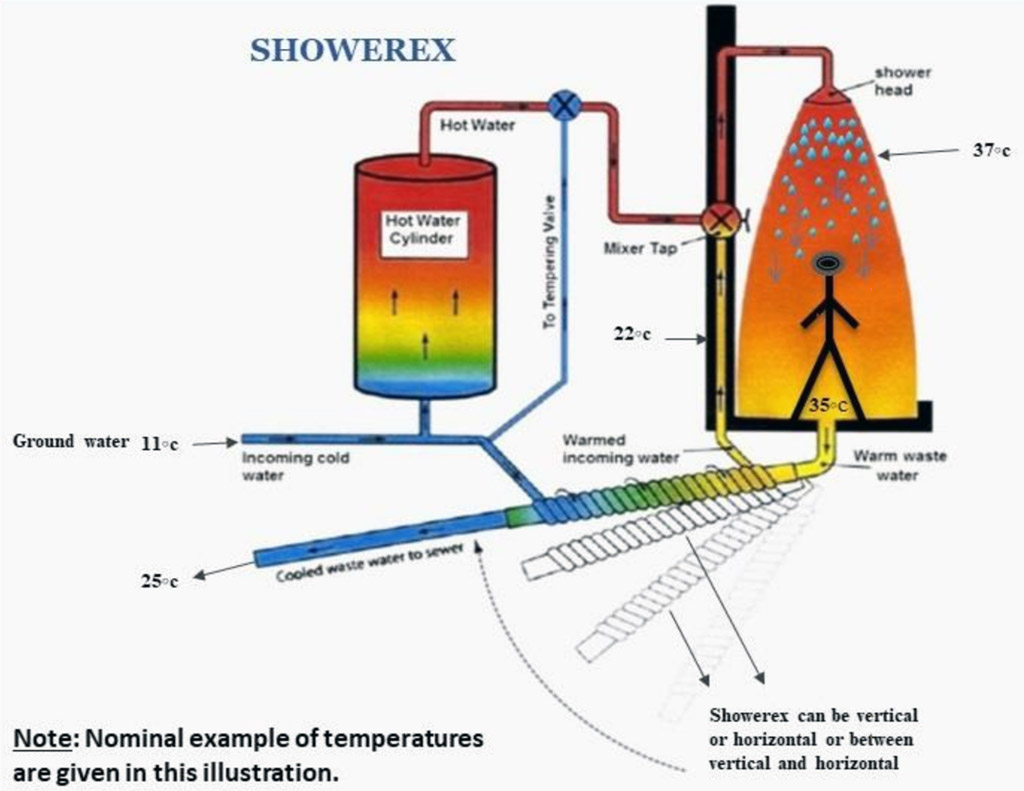 Installation Instructions
Select position for Showerex closest to shower in waste water drain pipe.
Cut waste water drain pipe to length of Showerex to be fitted.
Fit Showerex with 40mm fittings either PVC compression fittings or rubber pipe hose clip joiner.
Fit Showerex into position prepared in 40mm waste water drain pipe.
Attach the incoming cold water mains to Showerex 1/2" bsp crox joint (a), welding attachment preferred.
Connect out going "heated" mains water (b) from Showerex to shower mixer cold feed.
Fit insulation to Showerex and seal.
Fit insulation to "heated" feed from Showerex (b) to shower mixer cold feed.
Note: Ensure that the cold mains feed water is counter-flow to the waste water.

Note:
The Showerex is most efficient when installed at 80 degrees from the horizontal. If this is not possible, then it must be placed in compliance to the standard plumbing code.
The Showerex has been designed to be used in conjunction with a tempering valve.
Ensure that the unit is supported correctly.
After installation all connections should be tested hydro-statically to 200 psi to comply with plumbing standards.
It is recommended that a drain cleaner is used at least every 6 months to maximise the efficiency of the Showerex.
Showerex Measurements
The outer diameter is 50mm and when fitted with 13mm insulation overall diameter is 76mm. Allow 80mm cavity clearance with insulation (recommended) and 60mm cavity clearance without insulation.
Showerex 900

Showerex 1400

Connections

Installation Under Concrete Slabs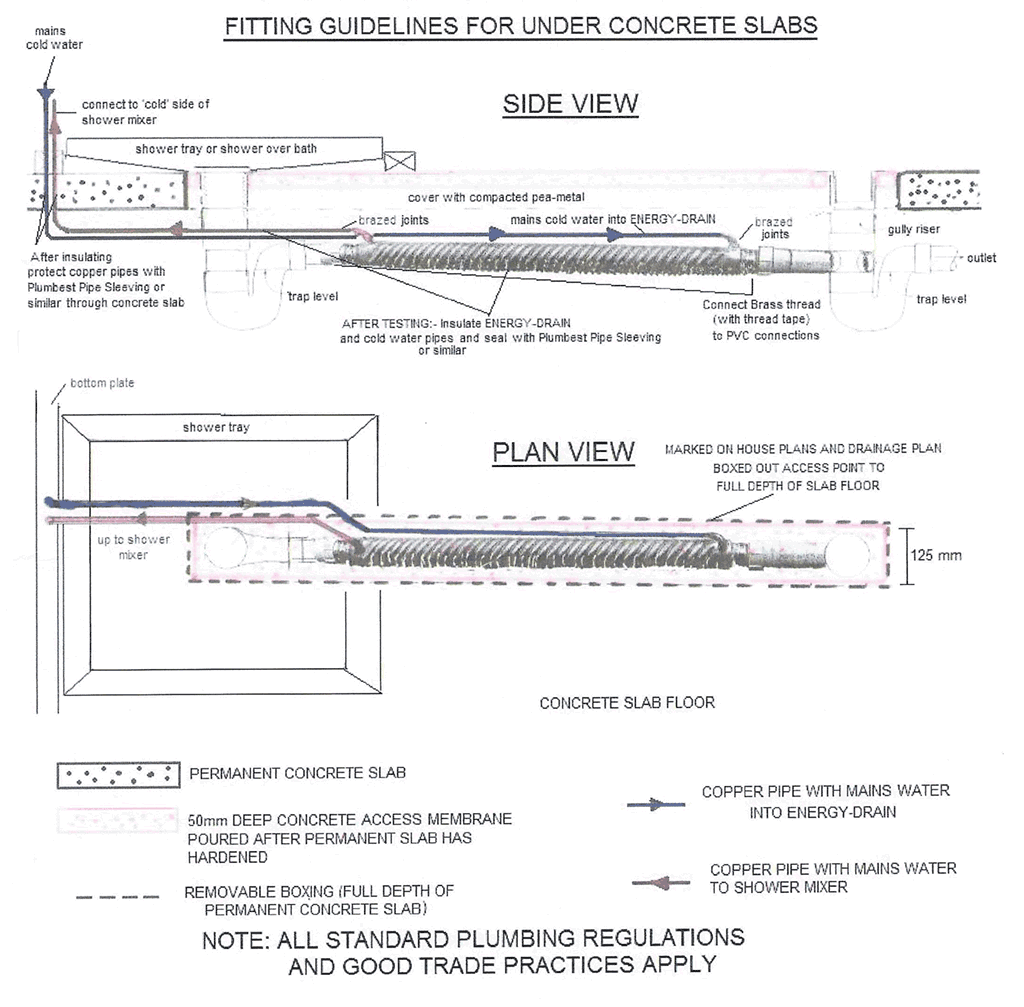 Showerex Installation Angles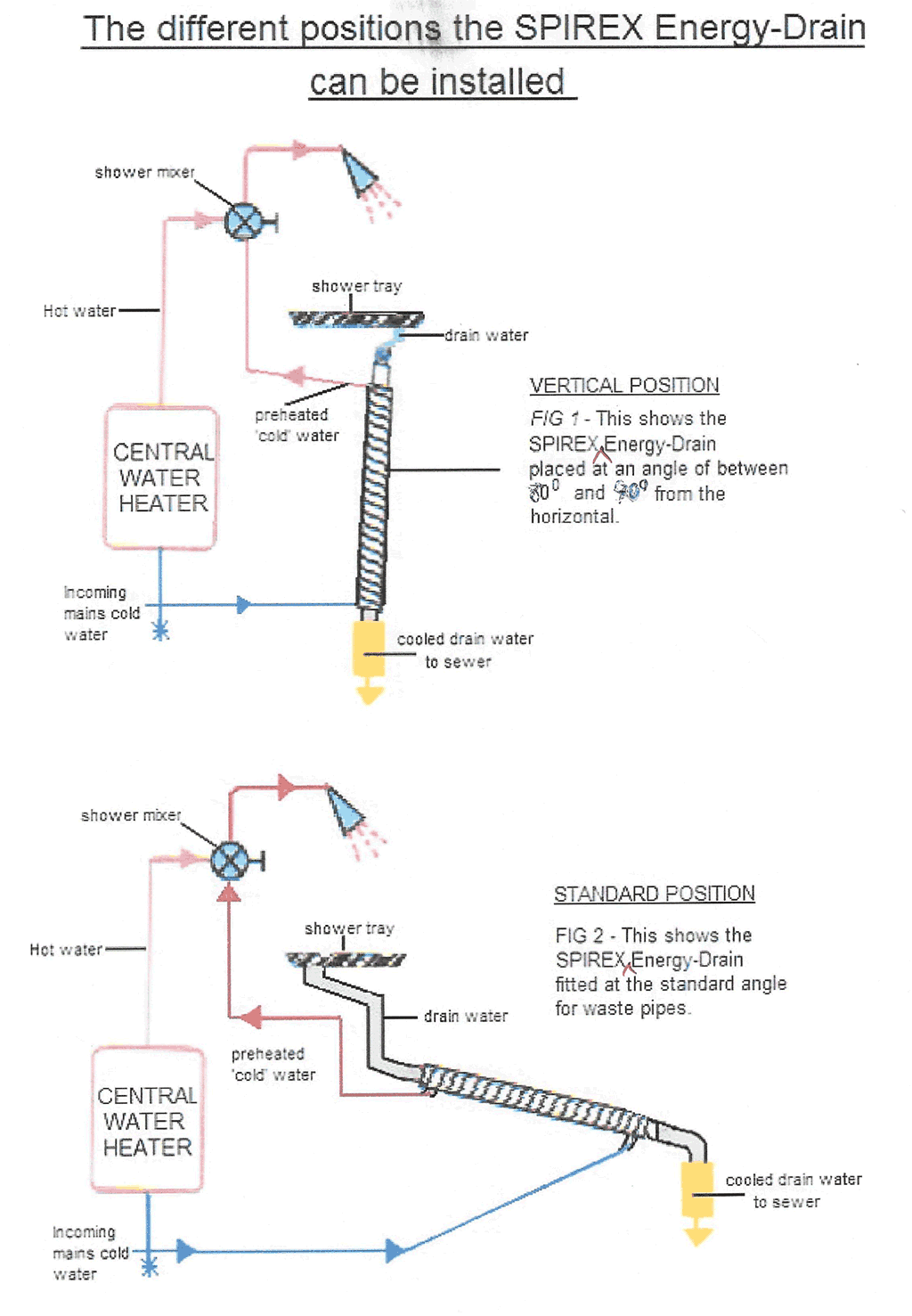 Installation in Main Pressure System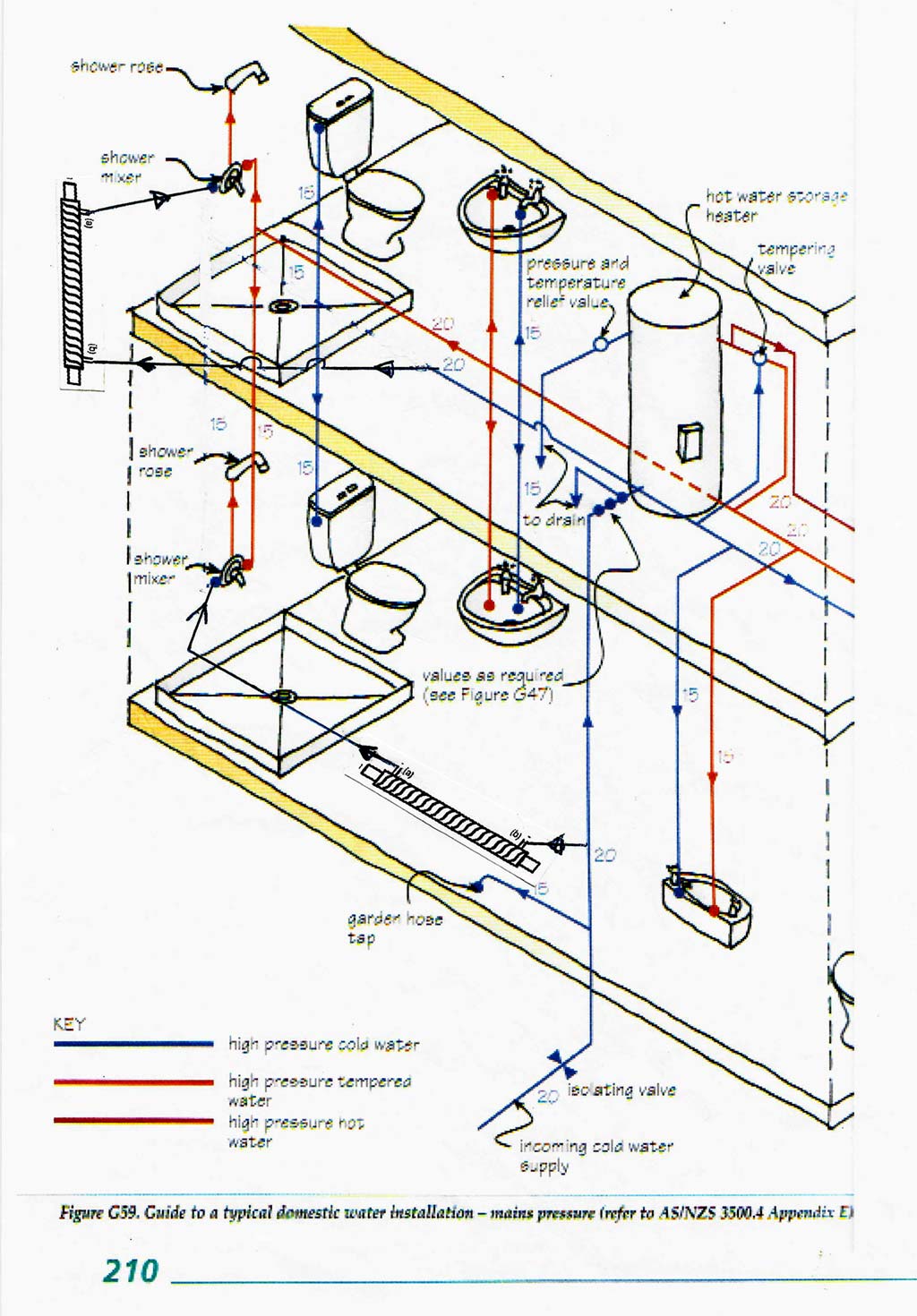 Installation in Open-Vented Storage Water Heater System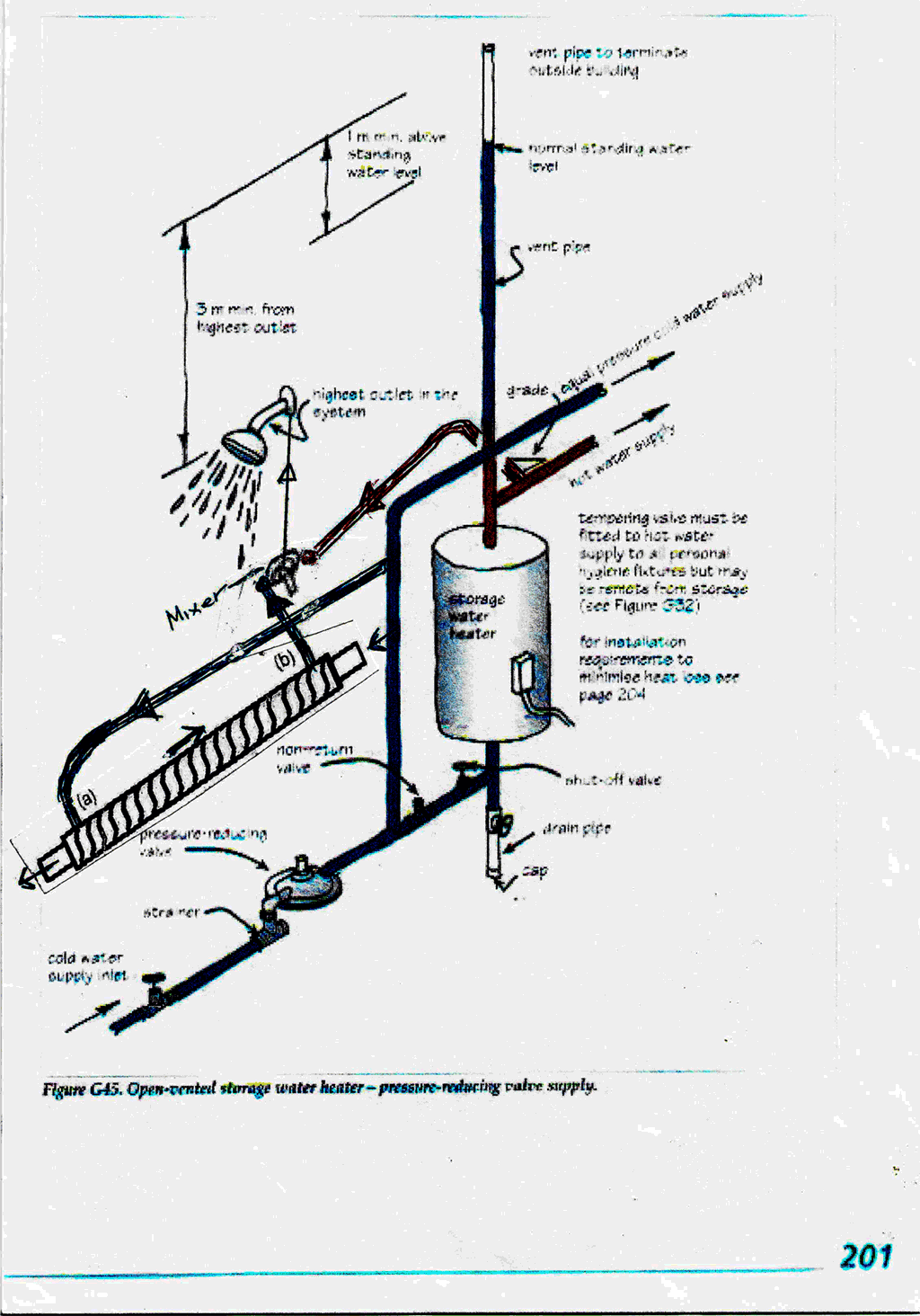 Installation in Pumped and Low Pressure Systems